| | |
| --- | --- |
| Posted on October 26, 2016 at 6:00 PM | |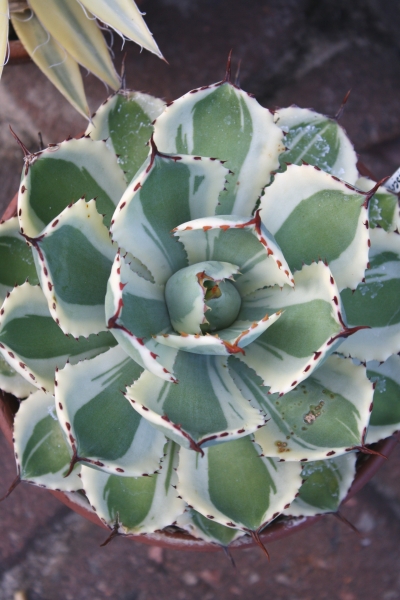 Beloved Sangha:
Last week I as asked the question, "Is there such a thing as a Gay Buddhist?" And my answer was "No." Just exactly what did I mean by this, and was this an anti-gay statement? Yes I shall hereby answer the question, and no, it was not. I'll explain.
I said that it was indeed possible to be a Buddhist who was Gay but not a Gay Buddhist: And my reasoning is based upon the Four Dharma Seals…those basic, foundations upon which any authentic Buddhist Tradition / Teaching must rest, as specified by Shakyamuni Buddha himself. By way of review, these are:
1. All Compounded Things Are Impermanent
2. All Emotions Are Painful / Unsatisfactory
3. All Phenomena Are Empty
4. Nirvana Is Beyond Extremes
I shall give a brief explanation of each first and then apply them, in toto, to our querry.
All Compounded Things Are Impermanent
All things, Time, Space, your car, YOU…all things are made up of parts, compounded together for a time, based on certain conditions, and then dissolve again: In Physics, this is known as Entropy… in a sense, why things exist at all. Things are always changing…if old things did not fade away, new things would never get started.
All Emotions Are Painful / Unsatisfactory
Emotions, much like the world, a temporary assemblage of atoms, our bodies, etc….are impermanent. If we cling or attach to them under the delusion that they are fixed, then there is naturally disappointment and dissatisfaction. This, by the way, includes pleasure and happiness…at least delusional pleasure / happiness based upon duality and false perception. Why are they dissatisfactory? Quite simply, they do not last…but then again, this is also true for 'negative' or afflictive emotions as well.
All Phenomena Are Empty
If all things are compounded for a time and then dissolve, are impermanent by nature, they thereby have no intrinsic essence of nature of existence from their own side…in short, they are 'Empty' of such a false notion. Why they are impermanent and compounded. This is NOT saying that things don't exist or that nihilism is the reality; far from it. Merely that if 1 and 2, supra. Are true, then this is the natural state of things. What we perceive is really how we perceive…there is no What, for what we perceive is an illusion based upon ignorance (not accepting 1 and 2, supra).
Nirvana Is Beyond Extremes
This is simply understanding Shunyata (Emptiness) not just intellectually, or as a passing Mahayana or Zen Buddhist byword which is politically correct to sling around Sangha circles. No, this is REALLY understanding Shunyata truly….to be an Arya Being…a Bodhisattva and beyond. The absence of delusion and ignorance as to the true nature of self and all things, and therefore liberation from extremes of duality…true acceptance and lovingkindess with resultant happiness and peace without restriction or strings attached.
Given these Four Dharma Seals (most often seen as the Three Dharma Seals, with the Fourth really being the logical result of the Third), if we apply this to the qualifier or epithet of 'Gay' we see that this, too…as a principle, a notion…a characteristic….is Empty. Gayness is not the entire summation of your true self, nature or being, and neither is it permanent; to cling or attach to it as if it were leads to Dukkha…dissatisfaction….suffering.
This is why that if one considers oneself a Gay Buddhist, one is not a Buddhist at all…for a Buddhist, truly walking upon the spiritual path of the BuddhaDharma, would not apply nor cling to such a categorization or limitation of duality such as Gay unto themselves as a Dharma being, any more than one could arrogantly proclaim, "You are a woman and so therefore Dharma is not for you" or "Green eyed people with Red Hair are the true humans, vastly superior." They are nonsensical, dissastifactory…and contrary to the Bodhichitta ideal of BuddhaDharma.
Does this make sense?
With Dharma Blessings,
Orgyen Jampa Dorje
Categories: None